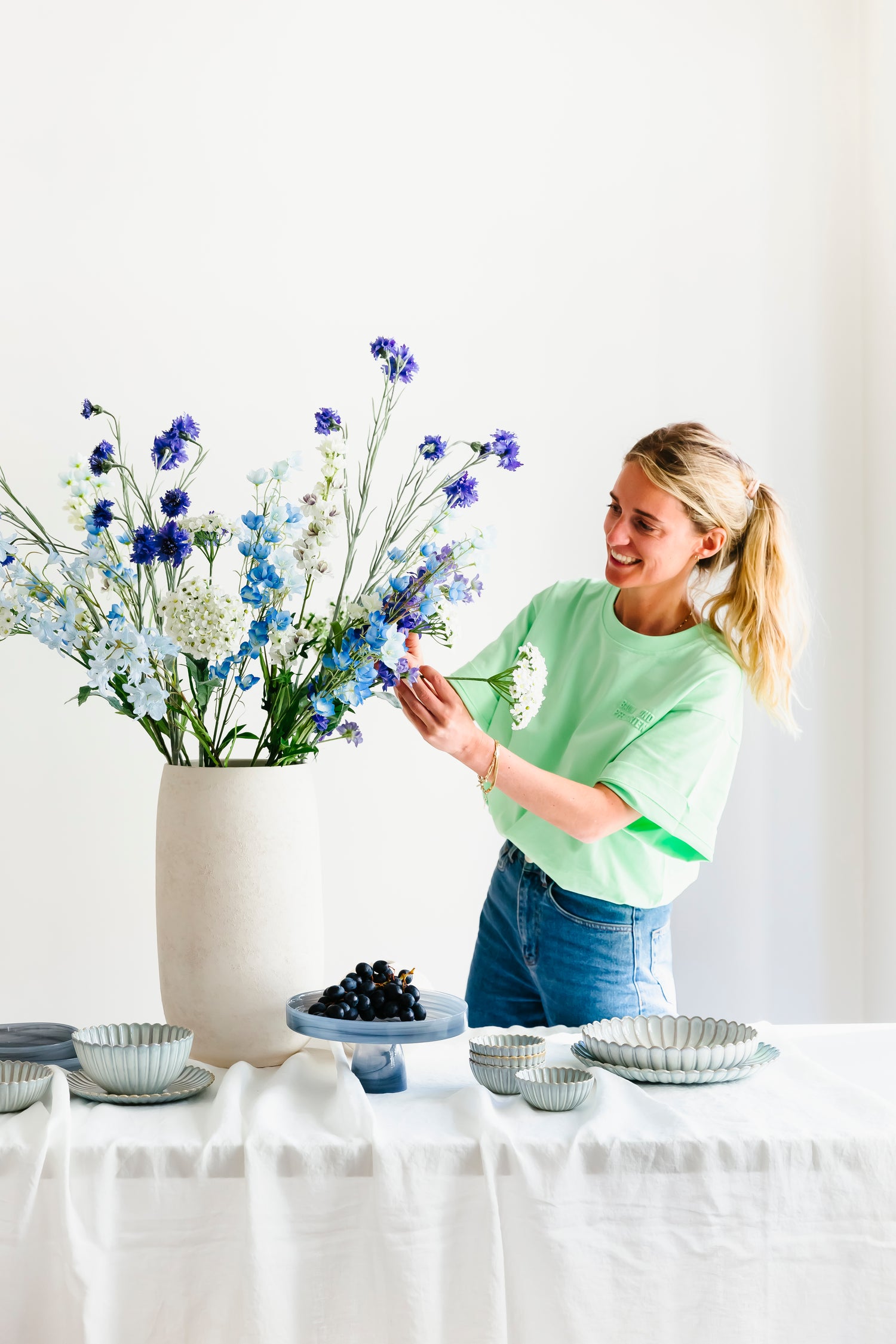 Where it all began..
Stays was born during the pandemic. One of our founders, Charlotte, was working as an event florist. All of her events were canceled and there was no prospect within the year.
Waiting around was not an option. With a passion for flowers combined with a love for interior decorating she started to think about her next step. After a lot of research and the climate of the current market she decided: high-quality silk flowers and plants are the future! Her only requirement, under no circumstances should the quality of the flower be lost or devalued. Her goal: creating a tailor-made sense of nature through forever greenery and flowers.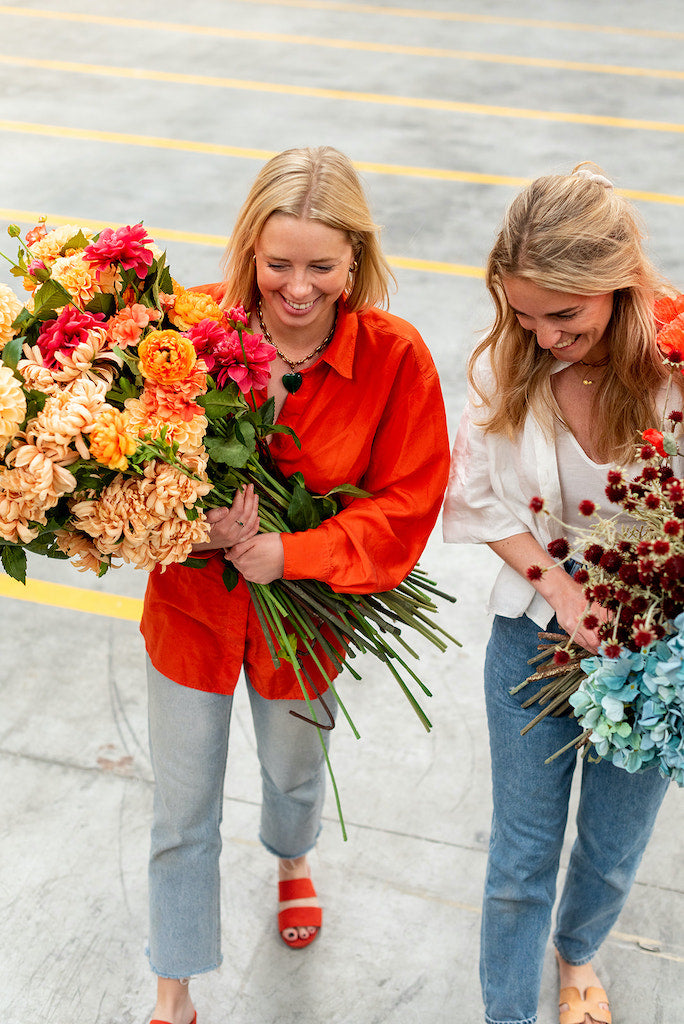 To make Stays flourish it was in need of a digital expert, this is where John came into the picture. Creating a website, setting up a webshop, taking professional photos,... safe to say, he's our guy. Since the pandemic (meaning empty or half empty offices), John was already juggling with the idea of artificial greenery for businesses. At first he was skeptical about silk flowers, and we don't blame him since they used to look like tasteless plastic. After seeing the new generation of silk flowers and Charlotte's creations with it, he was sold immediately! 
And so we reached a personal goal, within the year we hired our first employee! Another Charlotte! With a background in sales, social media and floral styling she's the perfect addition to our Stays team. 
Sustainability & Stays?
Fresh flowers often have a huge (negative) impact on the environment. While it is charming to imagine that fresh cut flowers are picked naturally from local lush gardens, the reality is far from cheerless. To meet the demands of the floral industry, the majority of flowers are farmed on a mass scale. Our silk flowers require no pesticides and no invasive farming practices. Our suppliers use globally accepted manufacturing processes, resulting in a greatly reduced carbon print.
Cut flowers in general have a short shelf life, meaning they need to be replaced regularly. Our silk flowers require less care and do less damage to the environment, they will last you a lifetime and can be cycled and replaced at your convenience.